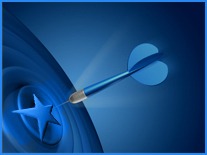 Why Advertise with us?
EuroLegalJobs is a specialised legal job site, with a very focused readership
Our readers are all highly educated legal specialists, actively looking to improve their career opportunities across Europe
Reach multi-lingual and mobile legal specialists
Any questions about advertising? Advertising for the first time?
Email us at info@eurolegaljobs.com
or call us on +32 2 790 3200 or +44 203 608 8800
Advertising Options
Audience Demographics
EuroLegalJobs attracts legal experts and expats from all over Europe
80% of EuroJobsites users have graduate or undergraduate university degrees
Young audience of legal, economic, political and communications expert
Testimonials
"I'd like to thank you for your collaboration on our Brussels event. The event was a success! It was a pleasure working with you this year and I look forward to doing the same for our next event in Brussels!"
Recruit With Us
Advertising Terms and Conditions
EuroJobsites (owner of EuroLegalJobs.com) is a UK registered company and is VAT registered in the UK (VAT registration number GB 880 9055 04). No VAT is payable if you are VAT registered (unless you are based in the UK). You will need to supply a VAT number to show your company is VAT registered. If your company is based outside of the EU, no VAT is payable in any case.
Please note we reserve the right to reject advertisements we consider unsuitable.
Invoices must be paid within 28 days of the invoice date, after which we will charge 30% interest per annum. We understand and will exercise our right to interest under the 'Late Payment of Commercial Debts (Interest) Act 1998' if we are not paid according to agreed credit terms.